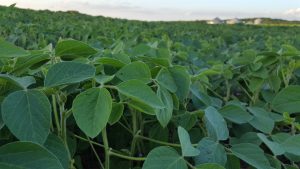 Our council wants to share resources and knowledge to help producers get started with practices that help protect water quality. We do this through our educational events and incentive program to help shorten the learning curve so  you see the benefits sooner.
Current Programs:
Soil Testing:
Here we will assist farmers in organizing and maintaining these records, provide the tools and help pay for their time in taking them. As part of this, there will be educational opportunities on managing plant nutrients in several formats: one on one, workshop and field events.
The program will pay $4 per acre for routine soil test.
The program will pay $5 per acre for routine soil test plus micro nutrient(s).
Cover crops:
Cover crops are being seen as a tool to cut fertilizer costs, reduce the need for herbicides and pesticides, improve yields by enhancing soil health, a way to reduce soil erosion, and for emergency grazing. For those wanting to try cover crops, but concerned about the risks, there is an incentive program to help offset the risk of planting cover crops.
The program will pay $25 per acre to farmers growing cover crops for the first time.
The program will pay $20 per acre growing cover crops.
Peer Mentors:
Learning with and from each other enhances our ability to put new knowledge and hands-on experiences into practice. The program offers new farmers, farmers new to the area and farmers starting a new practice the unique opportunity to learn from experienced farmers who are going through or have experienced similar challenges. This can be done either as a phone call or as a farm visit. Mentors are willing to show how they do conservation practices hands-on with participants in this program. Topics covered by mentors include no-till, cover crops, and rotational grazing.
This program is free of charge. Simply sign up to get connected to a mentor.
To sign up or ask questions about any of the incentive programs, contact Brent Edlin at 715-468-4654 or bedlin@co.washburn.wi.us
Click here to see if your land is eligible.
Soil Health
Practices
Who We are
What We Do
Watershed Facts
Main Page